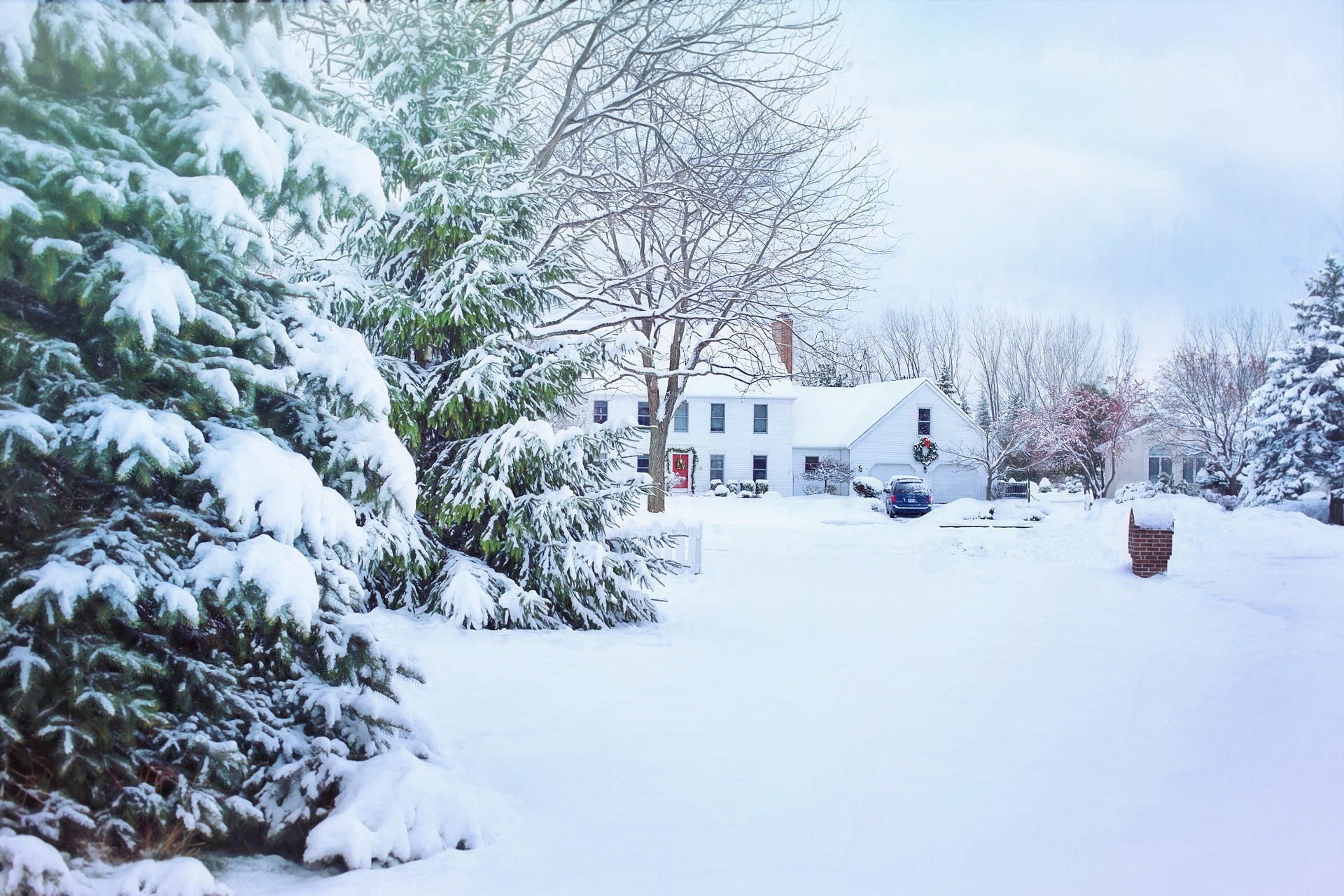 When it comes to purchasing a home, it's essential to shop during certain times of the year. Despite what many people think, the winter season is a perfect time to be looking at houses. If you're thinking about scouting out a home this winter, here are a few reasons why it's the best time of the year to buy a house.
Fewer Customers
There are fewer buyers in the housing market during winter months, which means that you're more apt to get discounted prices from most sellers. Since many people tend to shop less after the holiday season, those who have houses for sale will be eager to show off their real estate and give you a good deal to boot. It also means that you can take your time when considering a property that you like. Because there's no pressure from other buyers who might be looking at the same home, you'll have the flexibility to mull over a purchase instead of making a quick buy. For those who like to take their time and think through a decision, the winter season is perfect for house hunting.
Simple Options
With fewer customers, there are also fewer houses on the market, which can make it difficult for picky shoppers. However, for buyers who are more flexible and are interested in getting the most value for their money, there are many different options to look at.
Those who are simply looking for a set number of rooms, a particular location, or a distinct layout can find lots of properties to look through. While each home might not have walk-in closets, large backyards, and other bonus items, they'll still come with great amenities and deals that you won't find in the summer months.
Smaller Houses
Large homes tend to go on sale during the summer months, as families with children usually look to purchase a home before the start of school. So for first-time buyers who are interested in finding a property with a little less space, the summer season isn't the best time to find smaller homes. Instead, the winter season tends to list smaller house properties, which are ideal for new families. You can't beat getting a good sized house, which costs less than a larger home, at a great price.
It's Cheaper to Move
Finally, another great reason to buy to during the winter months is that you could save hundreds off of your moving expenses. According to Moving Companies Long Distance, the winter months are the slowest time of year for local and long distance movers. Many people don't want to contend with snowy or icy conditions that make moving trickier, nor do they want to pull their kids out of school mid-year to complete a move. To drum up business during the off-season, many movers will offer lower rates on their services, which means you could score big savings.if you choose to move this time of year.
Buying a home is a big decision, as well as a significant expense, so make sure to do your research when looking for a home in the winter months. If you're flexible and patient throughout the searching process, you could end up with a great price on the home of your dreams.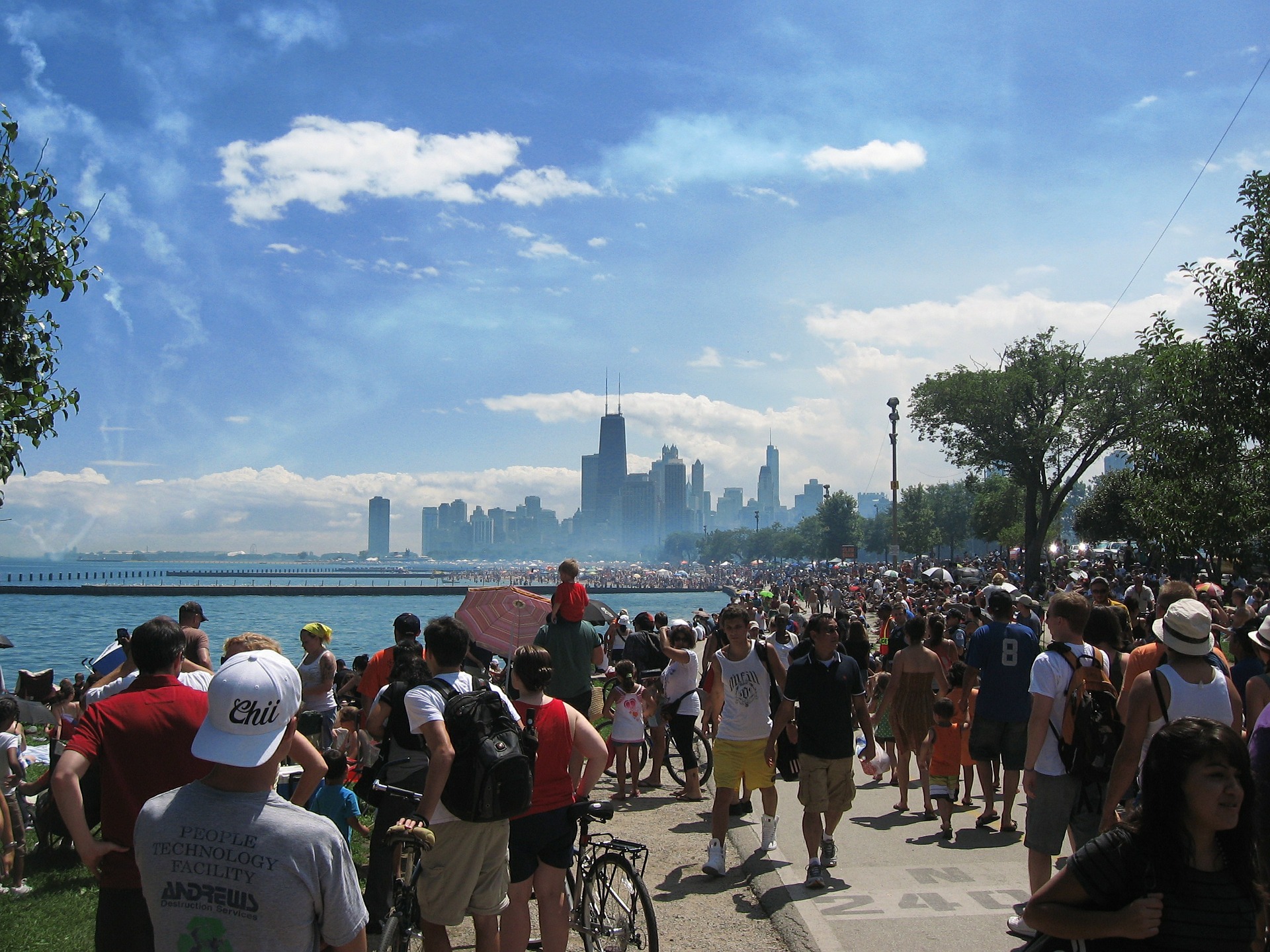 If you're thinking about moving to the Windy City, you won't be disappointed! With a skyline so beautiful it can be likened to art, deep dish pizza that is out of this world, incredible museums, and great public transportation, there's no shortage of reasons to love living in Chicago. But before you plunge into your big move, there are several things you should know before you moving here:
1. Apartment Costs are On the Decline
In downtown Chicago as well as in the suburbs, the demand for new apartments has dropped, which has led to a drop in rental rates. While Chicago still the 9th most expensive rental market in the country, as of December 2016, the rental prices for one and two-bedroom apartments are down 3.7% and 4.7%, respectively. Apartment rates usually remain low during the winter months, because no one wants to brave a move during the onslaught of snow and ice. Now's a great time to sign a lease; just make sure you hire a moving company that can handle a winter move.
2. Public Transportation is the Best
With so much to see in Chicago, you will likely want to consider taking a bus or train. The Chicago Transit Authority (CTA) provides an average of a million rides to commuters each day, so you'll certainly be a part of the crowd when you travel this way. Thanks to Chicago's vast transit network, you can get to almost anywhere in the city and the surrounding suburbs via the "L" trains. Fares are inexpensive and you can plan your route right on their website.
3. The Job Market Isn't
If you are moving to Chicago in search of a new a job, you may not be in luck. CareerBuilder recently named Chicago the least-competitive job market in the country. Researchers anticipated job growth to be nearly twice the number of jobs that were actually added in 2015, with major cuts to jobs in education, hotels, restaurants, and the medical industry. So, before you pack up your things and move here, you might want to make sure you have a job lined up first.
4. There's No Shortage of Entertainment
If you are looking for a wide array of entertainment options, then Chicago is the place to be. This city is known for its music and theater scene with several theaters, music arenas, and hundreds of storefront performances. Plus, there's plenty of professional sports teams to keep even the biggest sports fans entertained!
5. The Food is Pretty Amazing
Signature food is a-plenty in the Windy City, with many dishes reflecting the city's ethnic and hard-working roots. Deep dish pizza, Italian beef sandwiches, and the Chicago hotdog are a small sampling of the delectable foods Chicago offers. Whether you prefer fine dining or simple street stand fare, there's no shortage of great food here.
6. You'll Want to Check Out the Ethnic Districts
Several areas throughout the city have been given ethnic designations based on the original immigrants to the neighborhoods. These include, but are not limited to, Chinatown on the south side, Little Italy on Taylor Street, Greektown on South Halsted, and South Asian on Devon Avenue. You will be able to experience on a small scale a bit of each of these cultures when you take a trip through one of these districts.
7. Make Sure You Find a Safe Neighborhood
Of course, one of the most important things to consider is where would be safest to live. Most of us are privy to the crime rates in Chicago, and if you are planning to make the move to this city, you'll likely want to know where to live based on these statistics. Some of the safest neighborhoods are Lincoln Square, Lincoln Park, Edison Park, Near South Side, Near North Side and Lake View. These neighborhoods share a common goal of a higher quality of life for their residents.
Chicago is undoubtedly one of the best cities in the country to call home. Whether you're moving from nearby or far away, your experience living in the Windy City is sure to be a great one. Please contact our office if you need any assistance with your relocation: from resources to find moving companies near me to helping you find the perfect place to call home, we're here for you every step of the way!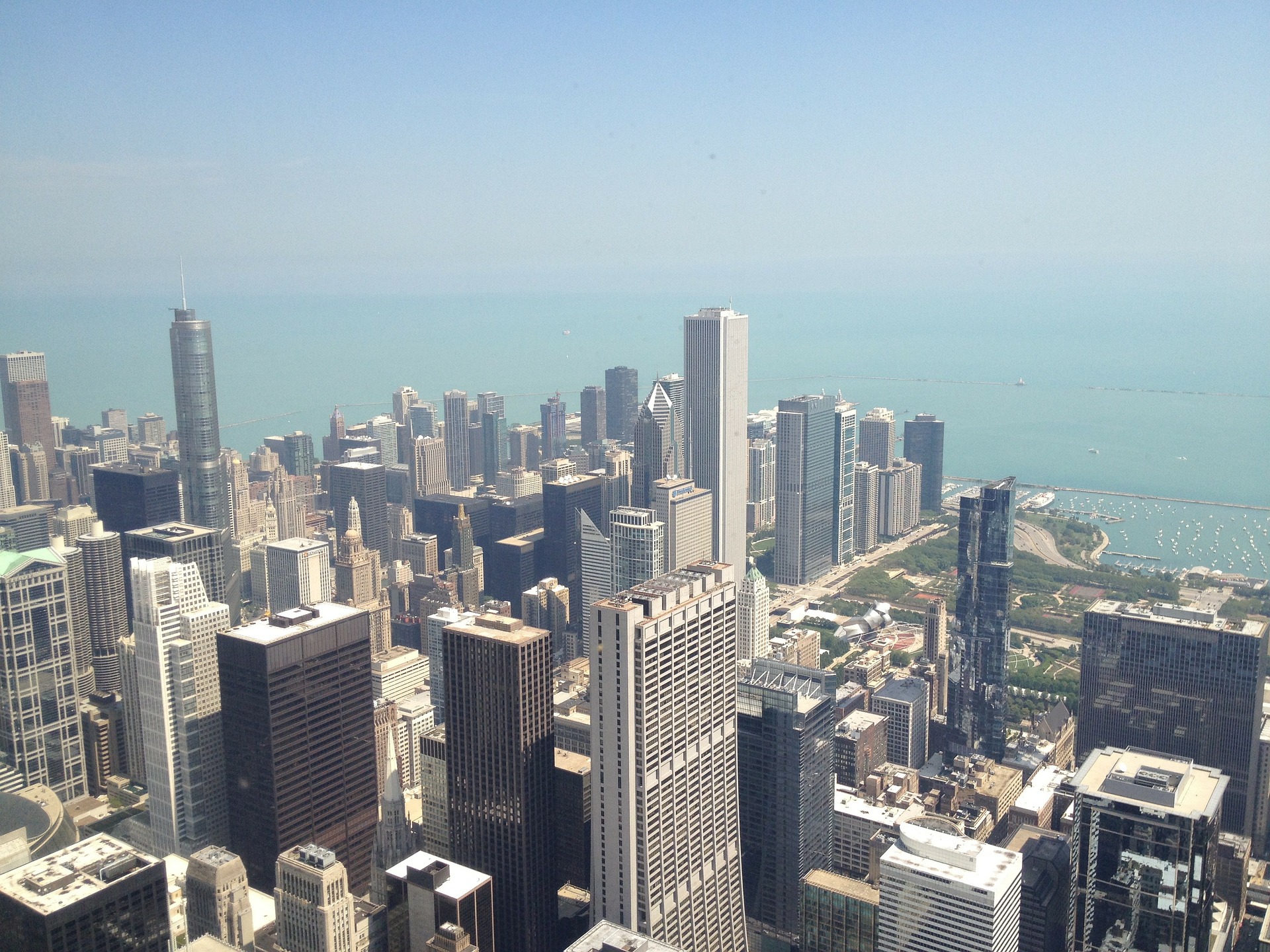 Chicago is a great city, with tons of wonderful restaurants, museums, and architecture. While there's always plenty to see and to do here, living in the Windy City challenging, with the noise and hustle and bustle of big city life. If you're moving to Chicago and want to be close to downtown without living there, consider the suburbs. Chicago has dozens of suburbs that offer easy transportation into Chicago, affordable housing options, safety, and plenty of amenities. Here are the top 5 most popular suburbs among commuters:
#1 Deerfield, Illinois
Deerfield, just 25 miles north of Chicago, sits in Lake County and a portion of Cook County. This quaint village is home to several large Fortune 500 corporations, including Walgreens and Baxter International. The commute to downtown Chicago is just under one hour via the Metra Train. In addition, Deerfield has wonderful schools; six receive the highest rating possible from Great Schools. Here, the median home price is around $470,000, and buyers can expect to get a lot more for their money in comparison with buying closer to the city.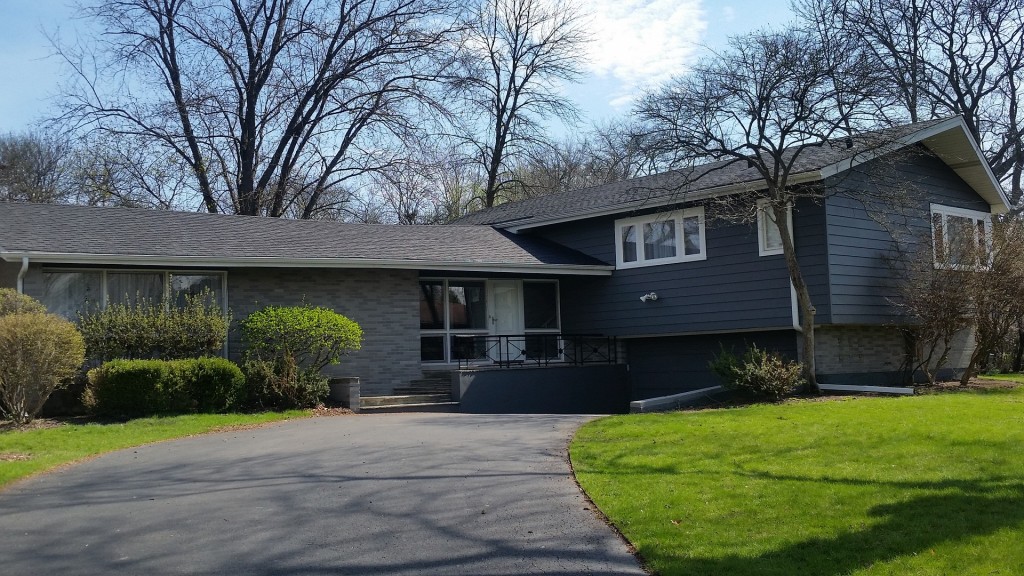 #2 Hinsdale, Illinois
Hinsdale, a western suburb of Chicago, offers low crime, great schools and lots of amenities. In fact, AreaVibes ranks Hinsdale as A-plus for its amenities, low crime rate, and stellar education. Historic downtown Hinsdale is charming, offering shoppers an array of local boutiques and national retailers to choose from. Homes in Hinsdale are large and beautiful; the median home value is $850,000. Residents of Hinsdale enjoy a 22-minute express commute to downtown Chicago on the Burlington Northern Line. For those that prefer to drive, the commute to downtown Chicago via car is only 37 minutes.
#3 Lagrange
LaGrange is a western Chicago suburb with a bustling downtown area that offers a variety of shopping, dining, and entertainment. This charming village has been recognized by many publications for being one of the best places to live in the Chicago-area. Chicago Magazine named it one of "Chicago's Best Suburbs" in 2014. In addition, La Grange was ranked as the most transit-friendly suburb in the Chicago area by DePaul University due to its easy access to Chicago via the Metra train. Commuters can get to downtown Chicago in just 25 minutes. The median home price is just $440,000, making this one of the most affordable Chicago suburbs.
#4 Wilmette
With the average home here priced in the mid-600s, this upscale northern Chicago suburb offers top-notch schools, a pleasant, walkable downtown area, and a gorgeous lakefront. In 2010, Wilmette was ranked as one of the best Chicago-area suburbs by Chicago Magazine. Wilmette residents enjoy many options when it comes to transportation into the city. On most days, the commute time to downtown Chicago is less than 30 minutes from the village center.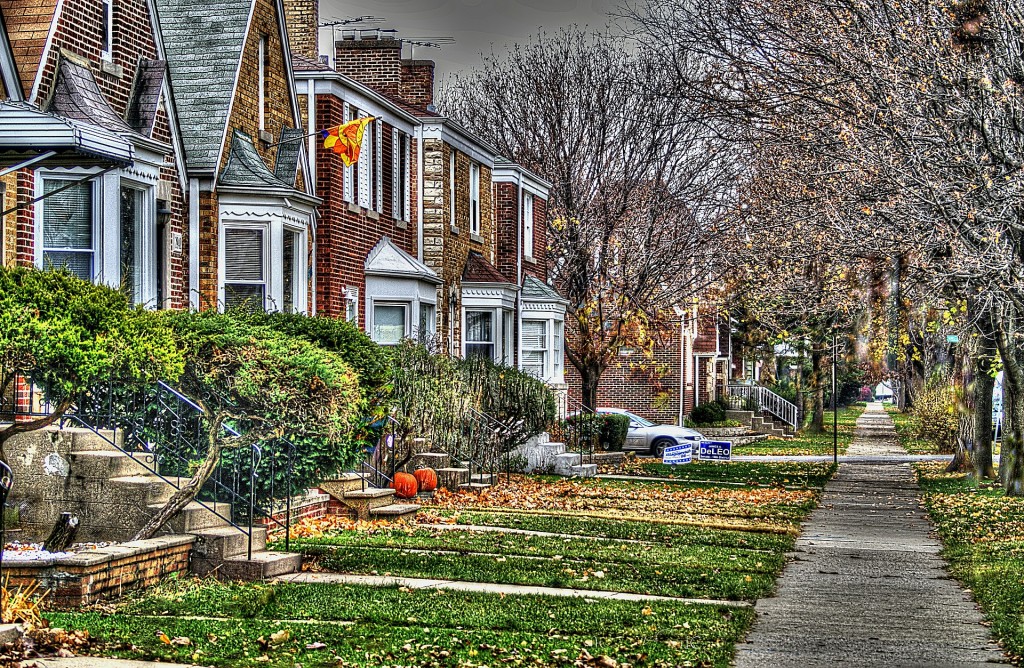 #5 Elmhurst
Elmhurst has low crime, great schools, high household income, and a short commute to downtown Chicago. In 2014, Family Circle Magazine named Elmhurst one of the "10 Best Towns For Families". Elmhurst offers residents a wonderful public library, a walkable downtown area, and small-town community values, yet the average home price here is just below the $400,000 mark. The townsfolk donate thousands of dollars and numerous hours to charities each year.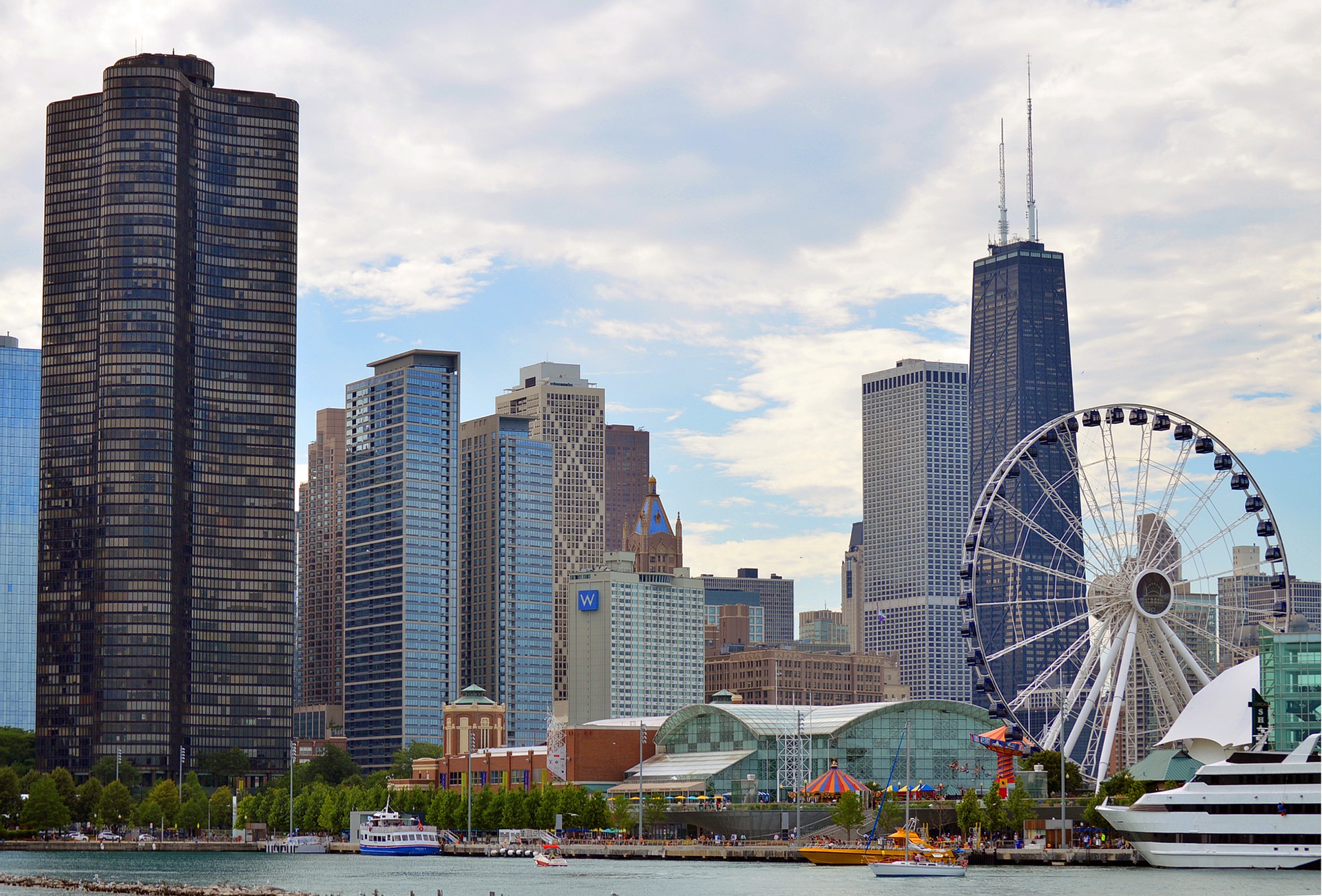 Chicago is a beautiful, urban, trendy city. Finding the right apartment, in the right location with the right amenities is essential. Chicago has five unique apartment complexes that offer the right amenities in the right location to complement your urban lifestyle.
JEFFJACK APARTMENTS
The JeffJack Apartments are designed for the pet lover seeking luxurious living. Located at the intersection of Jefferson and Jackson, this building offers pet-friendly studio, convertible, one and two bedroom apartments with floor-to-ceiling windows for amazing urban views. Kitchens and bathrooms have high-end finishes. Building amenities include a private dog run, a landscaped rooftop and a private terrace for dining. City living doesn't get much better than this.
OPTIMA CHICAGO CENTER
Within a one-minute walk of Chicago's Magnificent Mile, the Optima Chicago Center is designed for those who love to explore the city on foot. Located at 200 East Illinois Street, this building boasts a 97 Walk Score. Floor plans include convertible, one-bedroom, two-bedroom and three-bedroom options. This 42-story building has a fitness and aquatic center on the tenth floor with floor-to-ceiling glass walls. The Residents Club on the thirty-second floor offers coffee and tea in the morning, and the rooftop Sky Garden terrace is the perfect urban oasis.
500 LAKE SHORE DRIVE
500 Lake Shore Drive was designed for those who appreciate fine details. The 24-hour attended lobby provides security and comfort for residents. The pool and cabanas are perfect for hot summer days, and the residents-only fitness center keeps your body bathing suit ready year-round. For the dog lover, 500 Lake Shore Drive has an on-site dog care facility with indoor and outdoor activities for dogs and their owners. This building offers studio, one-bedroom and two-bedroom apartments.
NORTHWATER APARTMENTS
NorthWater Apartments offers modern designs in its studio, one bedroom, two-bedroom and three-bedroom apartments. Located at 140 East North Water Street, these contemporary apartments are close to high-end shopping and dining. On-site amenities include private parking, 24-hour fitness center, heated pool, and a rooftop sky lounge with a catering kitchen. The 24-hour concierge takes care of the little things so that you can focus on enjoying your luxurious apartment.
AQUA AT LAKESHORE EAST
Outdoor enthusiasts enjoy luxurious apartments too. Aqua at Lakeshore East is conveniently located near where the Chicago River flows into Lake Michigan at 225 North Columbus Drive, close to shopping and dining. This complex includes studio, one bedroom and two bedroom units, as well as two stories dedicated to recreation, both indoors and outdoors. Residents enjoy the fitness center, basketball court, fire pit, 25-yard lap pool and running track. When work intersects with pleasure, residents can use the on-site business center and conference room with wireless internet. To enhance green living, Aqua also has on-site bicycle storage, Zip Cars, and I-GO car sharing.
Whether you are looking to live the high-life with your favorite pet or seeking a luxurious green lifestyle, Chicago has an apartment complex that will exceed your expectations. This article is brought to you by Cheap Chicago Movers (Facebook | Tumblr) the best Chicago movers for all your local and long distance moving needs. Affordable moving services from trusted, licensed professionals.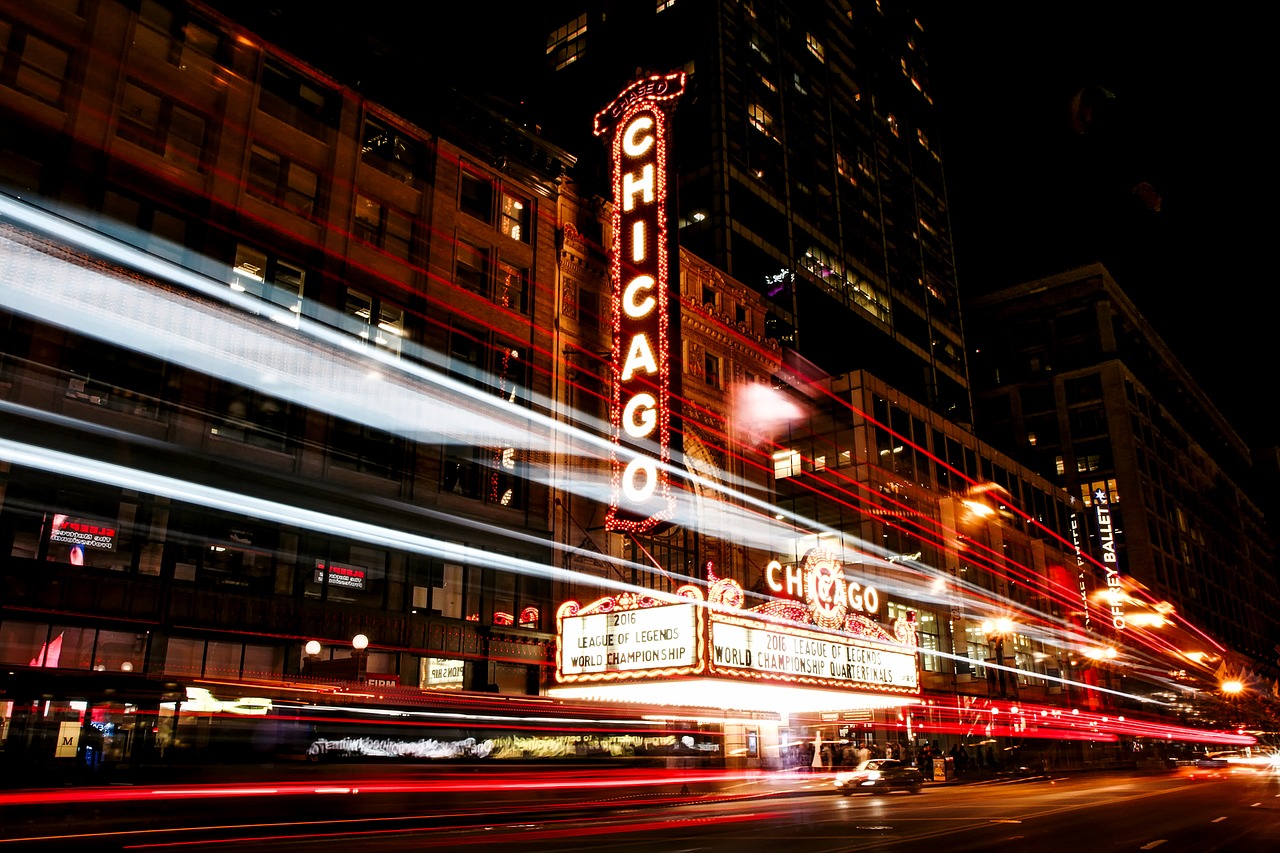 Chicago is a unique place to call home. The third largest city in the U.S. is known for friendly faces, a major, Major League rivalry, delicious hot dogs and pizza, and crazy weather. Though the city is huge, neighborhoods break the massive metropolis into smaller communities. Each neighborhood has its own vibe and fiercely loyal locals who are proud of where they come from. If you're new to Chicago and looking for a place to live, why not check out one of these trendy neighborhoods?
Lakeview
Completely enveloping Wrigleyville, the northern neighborhood of Lakeview was named for its proximity to Lake Michigan. From here, if you look to the east you can take in a beautiful shoreline water view. To the west you'll see the trains and all the hallmarks of major city living. This neighborhood offers a great mix of new and old. Here, you can find vintage clothing shops right next to high-end designers, plus a whole gamut of coffee shops, bars, and ethnic restaurants. Lakeview also has a dynamic entertainment scene with dozens of different venues lining the Belmont Theater District.
Lincoln Park
Lincoln Park is sometimes referred to as a "City in a Garden" because of its 1,200 acres of open park space. This aptly named neighborhood is a little closer to downtown Chicago, bordered on the north and south by Diversey Parkway and North Avenue, respectively. The western boundary is defined by the Chicago River, while eastern border of Lincoln Park follows Lake Michigan for a long stretch. This neighborhood is very arts and entertainment friendly, with an eclectic mix of music clubs, theaters, museums, bars and ethnically diverse restaurants. During the short summer months, you can enjoy an easy stroll over to the beach on North Avenue. Residents can also visit the neighborhood's world-famous Lincoln Park Zoo and nature conservatory year-round.
Bucktown/Wicker Park
If you're an art and music lover, then Bucktown/Wicker Park is the place for you. This neighborhood sits just on the periphery of downtown Chicago and is home to dozens of live music venues, clubs, bars, restaurants and galleries. Here, you can find an eclectic mix of independently-owned vintage boutique clothing stores on the same block as luxury retail clothing brands. At night, the Bucktown/Wicker Park neighborhood comes alive. You can easily walk to an assortment of Michelin-rated restaurants, pizza shops, and cafes.
Old Town
Wedged between Gold Coast and Goose Island, Old Town is one of Chicago's best kept secrets. This neighborhood has a charming feel thanks to its Victorian-era houses, cobblestone alleys, and tree-lined streets. Because of the antiquated features, Old Town feels uniquely out of place, but in a good way. Even the shopping in Old Town is unique with boutiques offering a variety imported oils and spices, teas, cigars and chocolates. Old Town prides itself on its large number of family-owned restaurants, coffee shops, taverns and bars.
Chicago is one the most unique cities in the United States. Depending on the neighborhood you choose, you can get a simultaneous mix of laid-back, upscale, eclectic, modern, vintage, city and beachfront with a few minutes of each other.