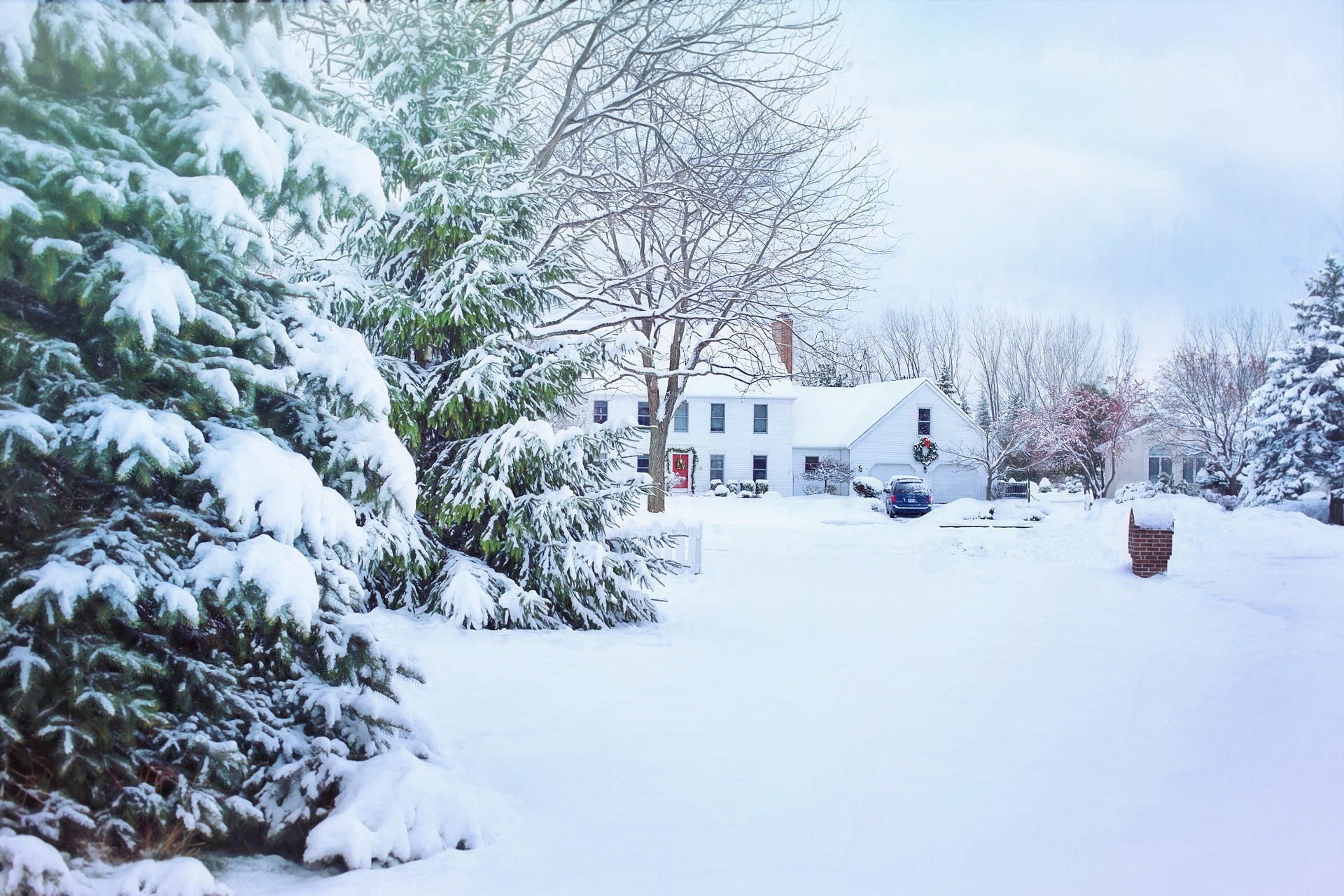 When it comes to purchasing a home, it's essential to shop during certain times of the year. Despite what many people think, the winter season is a perfect time to be looking at houses. If you're thinking about scouting out a home this winter, here are a few reasons why it's the best time of the year to buy a house.
Fewer Customers
There are fewer buyers in the housing market during winter months, which means that you're more apt to get discounted prices from most sellers. Since many people tend to shop less after the holiday season, those who have houses for sale will be eager to show off their real estate and give you a good deal to boot. It also means that you can take your time when considering a property that you like. Because there's no pressure from other buyers who might be looking at the same home, you'll have the flexibility to mull over a purchase instead of making a quick buy. For those who like to take their time and think through a decision, the winter season is perfect for house hunting.
Simple Options
With fewer customers, there are also fewer houses on the market, which can make it difficult for picky shoppers. However, for buyers who are more flexible and are interested in getting the most value for their money, there are many different options to look at.
Those who are simply looking for a set number of rooms, a particular location, or a distinct layout can find lots of properties to look through. While each home might not have walk-in closets, large backyards, and other bonus items, they'll still come with great amenities and deals that you won't find in the summer months.
Smaller Houses
Large homes tend to go on sale during the summer months, as families with children usually look to purchase a home before the start of school. So for first-time buyers who are interested in finding a property with a little less space, the summer season isn't the best time to find smaller homes. Instead, the winter season tends to list smaller house properties, which are ideal for new families. You can't beat getting a good sized house, which costs less than a larger home, at a great price.
It's Cheaper to Move
Finally, another great reason to buy to during the winter months is that you could save hundreds off of your moving expenses. According to Moving Companies Long Distance, the winter months are the slowest time of year for local and long distance movers. Many people don't want to contend with snowy or icy conditions that make moving trickier, nor do they want to pull their kids out of school mid-year to complete a move. To drum up business during the off-season, many movers will offer lower rates on their services, which means you could score big savings.if you choose to move this time of year.
Buying a home is a big decision, as well as a significant expense, so make sure to do your research when looking for a home in the winter months. If you're flexible and patient throughout the searching process, you could end up with a great price on the home of your dreams.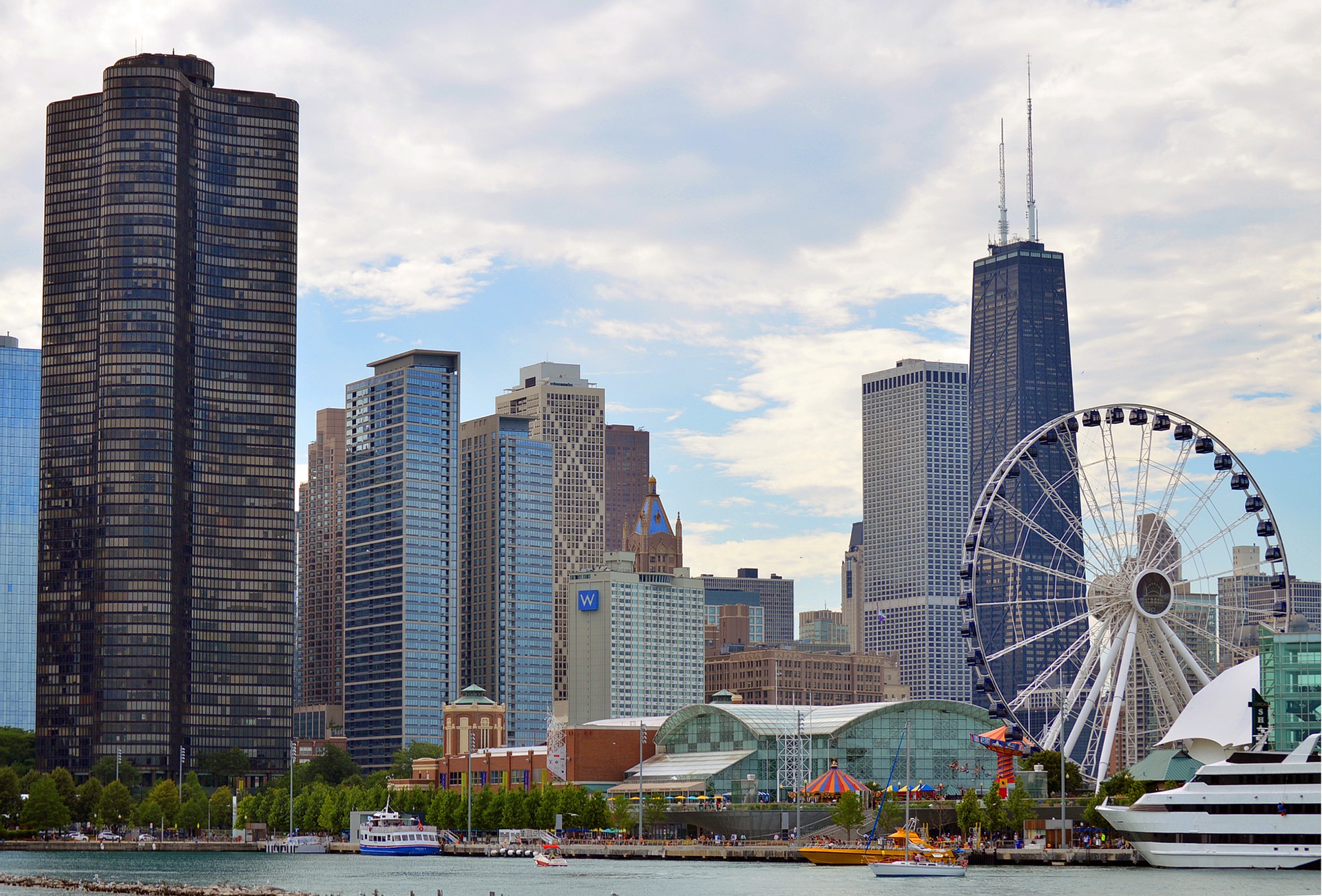 Chicago is a beautiful, urban, trendy city. Finding the right apartment, in the right location with the right amenities is essential. Chicago has five unique apartment complexes that offer the right amenities in the right location to complement your urban lifestyle.
JEFFJACK APARTMENTS
The JeffJack Apartments are designed for the pet lover seeking luxurious living. Located at the intersection of Jefferson and Jackson, this building offers pet-friendly studio, convertible, one and two bedroom apartments with floor-to-ceiling windows for amazing urban views. Kitchens and bathrooms have high-end finishes. Building amenities include a private dog run, a landscaped rooftop and a private terrace for dining. City living doesn't get much better than this.
OPTIMA CHICAGO CENTER
Within a one-minute walk of Chicago's Magnificent Mile, the Optima Chicago Center is designed for those who love to explore the city on foot. Located at 200 East Illinois Street, this building boasts a 97 Walk Score. Floor plans include convertible, one-bedroom, two-bedroom and three-bedroom options. This 42-story building has a fitness and aquatic center on the tenth floor with floor-to-ceiling glass walls. The Residents Club on the thirty-second floor offers coffee and tea in the morning, and the rooftop Sky Garden terrace is the perfect urban oasis.
500 LAKE SHORE DRIVE
500 Lake Shore Drive was designed for those who appreciate fine details. The 24-hour attended lobby provides security and comfort for residents. The pool and cabanas are perfect for hot summer days, and the residents-only fitness center keeps your body bathing suit ready year-round. For the dog lover, 500 Lake Shore Drive has an on-site dog care facility with indoor and outdoor activities for dogs and their owners. This building offers studio, one-bedroom and two-bedroom apartments.
NORTHWATER APARTMENTS
NorthWater Apartments offers modern designs in its studio, one bedroom, two-bedroom and three-bedroom apartments. Located at 140 East North Water Street, these contemporary apartments are close to high-end shopping and dining. On-site amenities include private parking, 24-hour fitness center, heated pool, and a rooftop sky lounge with a catering kitchen. The 24-hour concierge takes care of the little things so that you can focus on enjoying your luxurious apartment.
AQUA AT LAKESHORE EAST
Outdoor enthusiasts enjoy luxurious apartments too. Aqua at Lakeshore East is conveniently located near where the Chicago River flows into Lake Michigan at 225 North Columbus Drive, close to shopping and dining. This complex includes studio, one bedroom and two bedroom units, as well as two stories dedicated to recreation, both indoors and outdoors. Residents enjoy the fitness center, basketball court, fire pit, 25-yard lap pool and running track. When work intersects with pleasure, residents can use the on-site business center and conference room with wireless internet. To enhance green living, Aqua also has on-site bicycle storage, Zip Cars, and I-GO car sharing.
Whether you are looking to live the high-life with your favorite pet or seeking a luxurious green lifestyle, Chicago has an apartment complex that will exceed your expectations. This article is brought to you by Cheap Chicago Movers (Facebook | Tumblr) the best Chicago movers for all your local and long distance moving needs. Affordable moving services from trusted, licensed professionals.